Company Background
Shoreline Construction Inc. provides clients throughout Southern Maine and the New Hampshire Seacoast with expertise in all phases of residential and commercial construction. From custom homes and remodeling, to commercial construction, our team will work closely with you to bring your vision to life. Client satisfaction is our foremost goal in ensuring a smooth and enjoyable process from start to finish.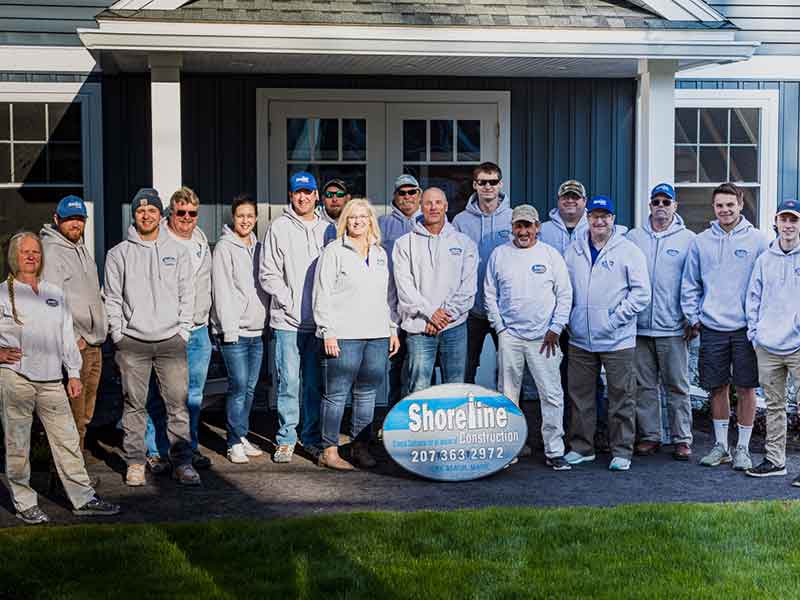 Our History
Owner, Gary Woods, leads the Shoreline Construction team with his more than 30 years of experience in the construction field. Raised outside of Boston, Gary spent the summers of his childhood in York as his parents and grandparents had before him. After graduating from college, he decided to make York his permanent home. Starting as an apprentice in the construction field in 1986, he quickly acquired the trade and business skills to run a successful operation. Gary was assisting customers from the design phase straight through to handing satisfied customers the keys to their dream homes.
In early 2005, Gary decided to form his own company, Shoreline Construction, continuing his success in the residential sector and adding commercial construction to his service offerings. Shoreline Construction has developed a reputation for professionalism, quality workmanship, jobsite safety, and customer satisfaction.
Community Involvement
As a locally owned company, we enjoy giving back to our community. For the past two decades Gary has been a dedicated volunteer at the York Beach Fire Department, serving as a Captain and Treasurer. Shoreline Construction also supports several little league teams through Parks & Recreation, the "Find a Heart" program, and is a sponsor for children's auto racing.