Kitchen & Bathroom Remodeling
If you're ready for your kitchen remodel and bathroom remodel, or if you're looking to redesign the space to maximize its potential, we can help you create a beautiful interior space that reflects your unique style and living needs. Kitchens are no longer just cooking spaces; they're gathering places and focal points for your home. Baths are not just function-oriented, but places of practical luxury. Redesigning these spaces not only greatly enhances your enjoyment of your home, but also adds to its value.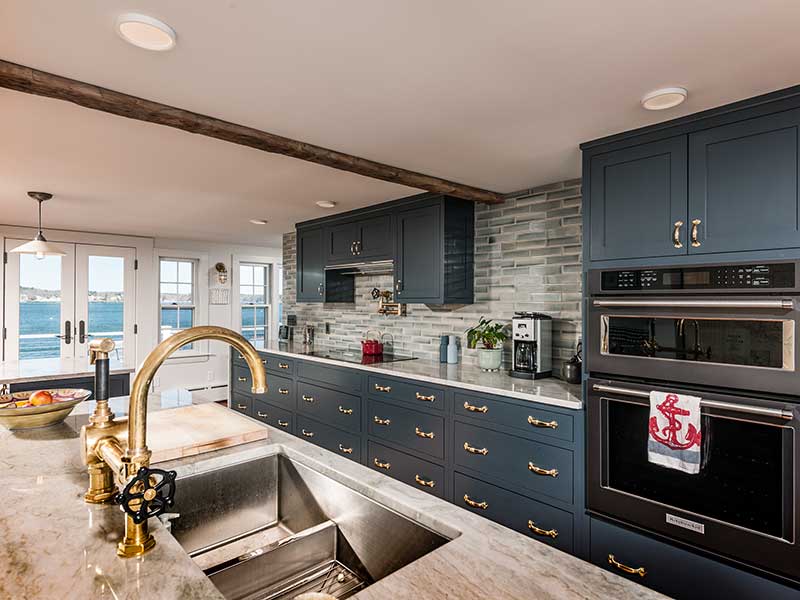 Bathroom Remodeling
We can either refresh your current space, leaving the same layout of counters, tub, shower, and toilet, or start with a blank canvas to create a whole new look, complete with new custom cabinetry. Many designs include luxury amenities such as oversized tubs, steam or rainfall showers, dressing tables, and more. If your space is constrained, a good design becomes even more important. But even if your room's footprint can't change, you can achieve a stunning new look and improve flow and functionality.
Kitchen Remodeling
From breakfast nooks to state-of-the-art appliances, custom cabinetry and the latest in countertop materials, our team will introduce you to a wide range of styles, colors, and textures. Then, based on your needs and budget, we finalize a design that gives you the kitchen makeover of your dreams. We can also discuss environmentally conscious choices that can help you create an energy-efficient kitchen without sacrificing style or performance.